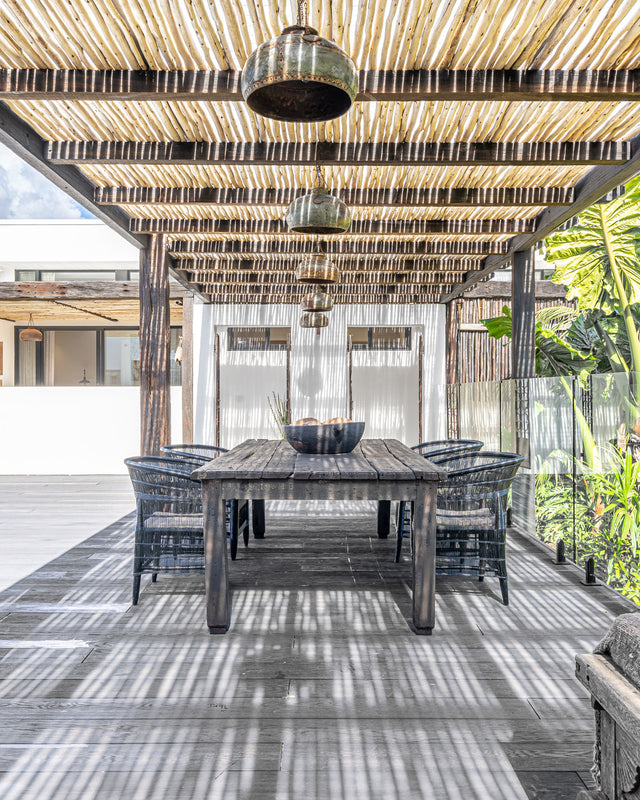 Create your Design
Uniqwa sustainably sourced, selectively hand-harvested, premium plantation Eucalyptus latte poles are an ideal feature for any project.
This beautiful timber can be used in a range of interior and exterior constructions and decorations.
Latte poles have a striking visual impact when incorporated in any design space, whether used as fencing, cladding, pergolas, screening or as decorative features throughout the interior of indoor spaces. 
Our latte poles are sold as raw material. Pending on your desired look, the poles can be used as-is or alternatively, their appearance can be enhanced by water-blasting or further by sanding and/or painting.
If left untreated, Latte Poles will weather and grey to naturally patina over time.
View Inspiration Gallery
UNIQWA LATTE POLE GALLERY
HOW TO INSTALL OUR LATTE POLES